In my first episode in Australia we will go on my first snorkeling trip too. We will take a bouncy boat ride to the Great Barrier Reef. I hope you don't get seasick.
The boat takes a couple hours past the Whitsunday Islands from Airlie beach. You can't stand out here so I wore a life jacket and saw an amazing world under the sea. I was looking for Ariel.
Along the way we will pass humpback whales! A mama and her calf and visit some of the other Whitsunday Islands.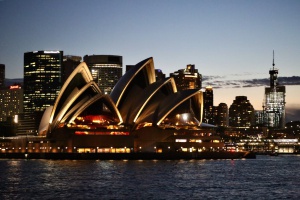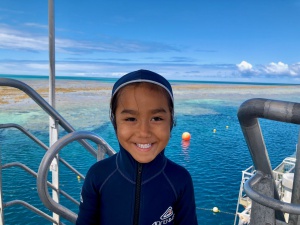 I spent a month here visiting the famous Sydney Opera House, there are lot of steps, cruising down the great ocean road, seeing the Twelve Apostles (there really aren't 12) but my absolute fav was the crazy wildlife. Kangaroos, koalas, wallabies. I know what is a wallaby?
Australia is all about adventure


You don't need to go to the barrier reef to see the fish. We visited many islands of the Whitsundays where sea rays, turtles were right next to the beach. The water was so clear.
See this episode before anyone else. It's super easy! Join our VIP Tour Group (email list sign up below) and subscribe to Petra's Playground YouTube Channel and we will send you a link to preview Petra Down Under – Australia Here We Come before anyone else. Petra will take you on a journey to the Great Barrier Reef for her first snorkeling adventure and whale encounter. Each week we will send you early access to each episode as well as travel tips and much more.